Who are we?
Shenzhen Sunite Technology Co., Ltd. (Brand CGSULIT) founded by a group of experts and engineers in the automotive diagnostic industry, we are dedicated to diagnostic products, service and solutions in the aftermarket. Since foundation in 2014, we have been committed to creating maximum long-term value to customers by providing quality-assured, easy-to-use, cost-effective and innovative products.
CGSULIT product portfolios include basic and enhanced OBDII code readers, innovative full system scan tools, specialty service tools, and TPMS solutions. We are committed to providing you with superior products, on-time delivery and excellent service&support.
About cgsulitstore.com
cgsulitstore.com runs directly by Shenzhen Sunite Technology Co., Ltd. (brand CGSULIT). cgsulitstore.com provides 100% original products and lifetime free tech support. We aim to offer the most affordable and high-quality Original CGSULIT tools and excellent service to fulfil different customer's needs.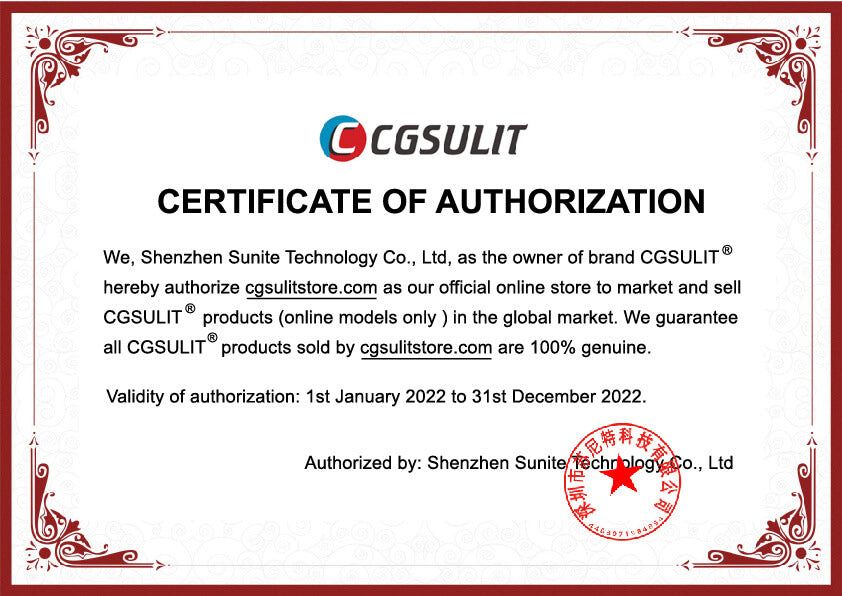 We have sold CGSULIT products on Amazon, Ebay etc for years, we are with rich experience in online business. We can ship products to you from US (eastern, western and central warehouse), Canada, Europe includes UK, DE, FR, ES, IT), Australia and Hong Kong in no time. And all of these countries (except China) are free shipping. No matter where you are, CGSULIT provides the fastest delivery service. 
Welcome shopping with us.