Description
Weight: 20kg;
With 7 inch operation screen
With inner and outer slot clip
With built-in battery(optional)
Product discription:
Built-in Database
Built-in accurate database, detailed parameters, and clear key graphics.  Based on the blank key data, users can choose the designated blank key from the data to edit its shape, space, width, and depth in order to form the customized key.
Data of Domestic manufactured automobiles in continuously added into the blank key database. Domestic users will have a more convenienet user experience.
Patent Certificate
Godzilla Key Cutter Automatic Key Cutting Machine has its Design Patent Certificate, Computer Software Copyright Registration Certificate, Utility Model Patent Certificate, and others.
Essential Tool for All Key Lost:
Godzilla Key Cutter contains three powerful functions for all keys lost: updated key database, cut by biting & find biting. It is an essential tool for locksmith to recover easier from All Key Lost.
Manufacture Craftsmanship
All aluminum main body, partial accessories made of 304 stainless steel. Gross weight 20KG with stable and durable structure. Machine is equipped with 3-Axis Precision Ball Screw Transmission, which is more accurate and stable than T Screw Transmission.
Power/Motor Specification
Adopting internal general  ; no-load power loss lower than 5 watts; built-in 24V brushless motors ; high rotation speed; low noise; minimal vibration; strong reliablity and great stability.
Online Update
Godzilla Key Cutter supports online update. Users can update the machina by connecting the machine to internet-connected Wifi, server is available and free of region restriction for online update.
Support Online file update. Update log will automatically display in software.
Technical Support
CG technical support team provides professional and efficient online technical support for free. Three Years warranty and lifelong after-sale customer service are included in order to guarantee the carefree machine operation for customers. Customers feedback and suggestions are always appreciated.
Godzilla Key Cutter Parameter:
Working Temperature: -20-50℃
Humidity: 10-90%
Working Voltage: 90-264V/AC
Input Frequency: 45-68Hz
Net Weight: 10kg
Gross Weight: 20kg
Power: 200W
USB port: USB2.0
IPS Display: 1024x600
Motor Rotation Speed: 13000rpm
Main function instruction: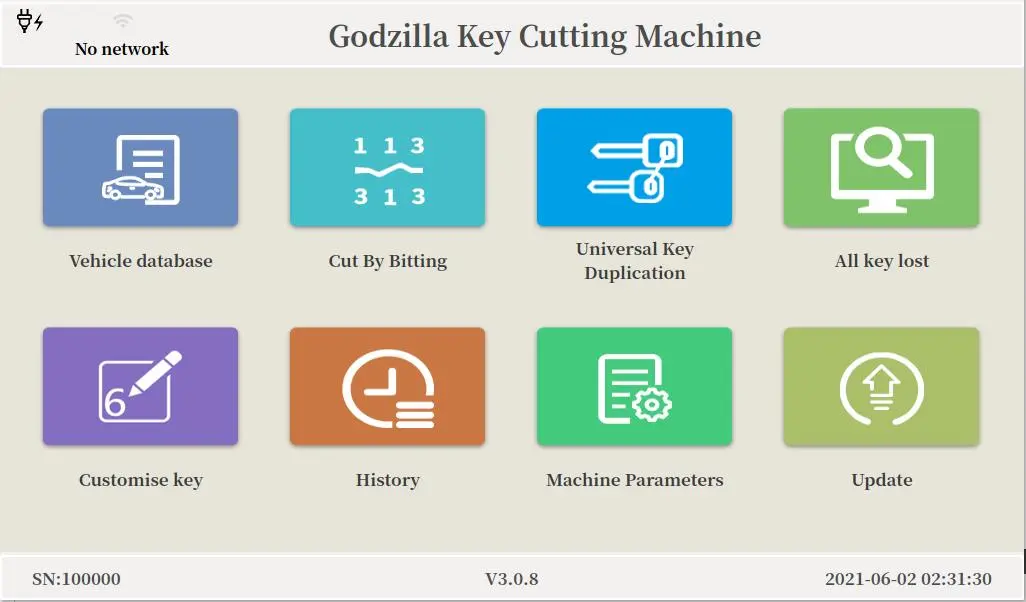 Vechile database :
If you know the car brand and key blank ,direct go to Vechile database page ,to decode and cut your key .Very qucikly and easy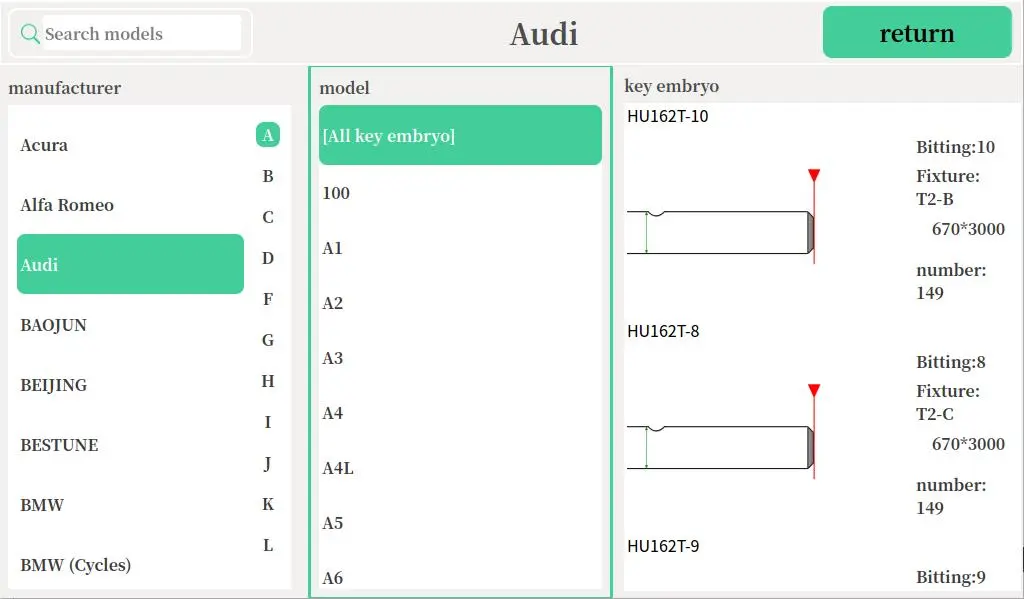 Universal key duplication:
Copy same key as your original key .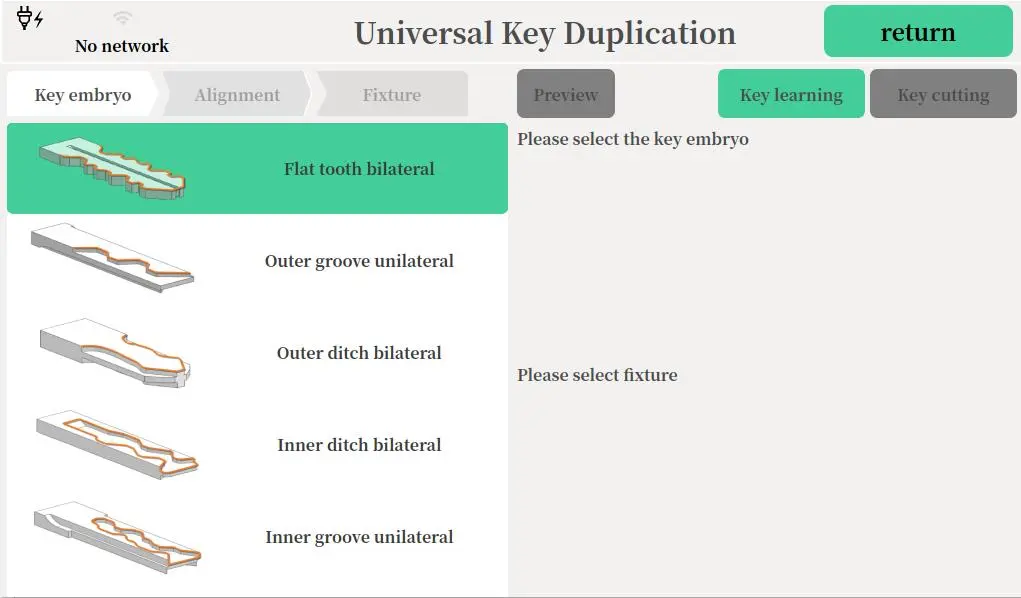 customise key :
Make your own key type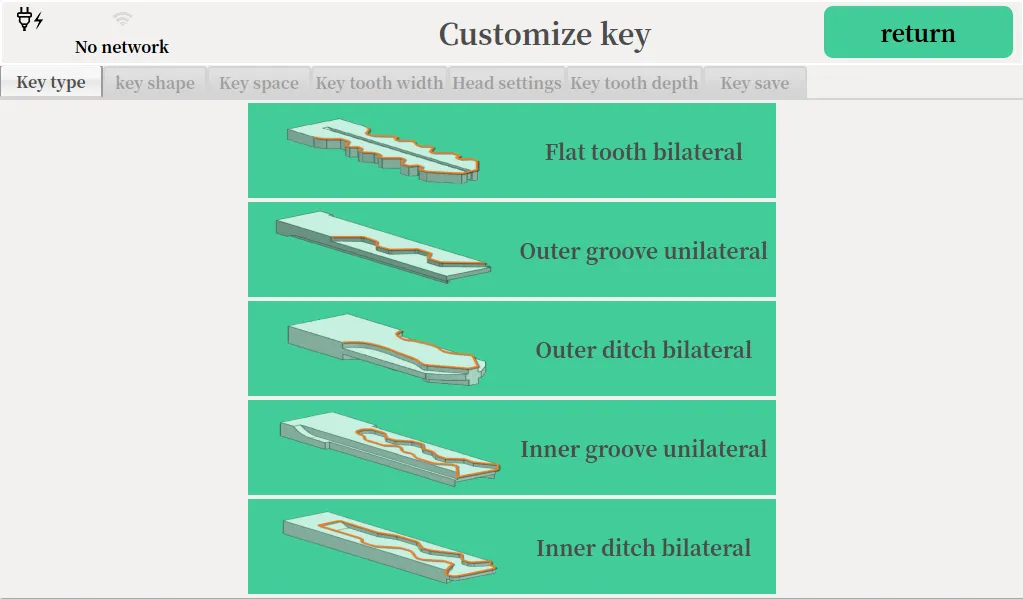 Applied for:
Support More Than 60 Global Brands, 2,000 Car Models and 20,000 All Key Lost Database
The specific models please check the link as follow:
https://www.cgobd.com/blog/vehicle-models-the-car-key-cutter-godzilla-support-b0086.html
Product

SC530

SC880

SC870

SC630

SC301

SC204

Picture
Price(USD)

$149.98

$288

$169.98

$139.98

$53.99

$45.99

Full OBD2/EOBD Functions
√
√
√
√
√
√
Works On Brands
One Brand
Multiple Brands
Multiple Brands
Multiple Brands

         Multiple Brands        

        Multiple Brands     

Works On Systems
ALL
ALL
ALL
ABS, SAS, SRS, ENGINE
ENGINE
ENGINE
Active Test/Bidirectional Control
√
√
Special Functions

Turbo
Tcmoil
EPB reset
EVAP test
Odometer
Headlamp
Seat match
TPMS reset
ABS Service
Gear learning
Windows/door
TBA/TPS reset
SAS calibration
Injector Coding
CVT adaptation
AFR Adaptation
Prime fuel pump
Change Tire size
DPF regeneration
Clutch Adaptation
Language change
Transmission Learn
Replace Airbag ECU
Oil service light reset

Battery service reset

Turbo
Tcmoil
EPB reset
EVAP test
Odometer
Headlamp
Seat match
TPMS reset
ABS Service
Gear learning
Windows/door
TBA/TPS reset
SAS calibration
Injector Coding
CVT adaptation
AFR Adaptation
Prime fuel pump
Change Tire size
DPF regeneration
Clutch Adaptation
Language change
Transmission Learn
Replace Airbag ECU
Oil service light reset

Battery service reset

EPB reset
Oil service light reset

ABS
SAS
SRS